Helen Bumpus Gallery 2023 Scholarship Award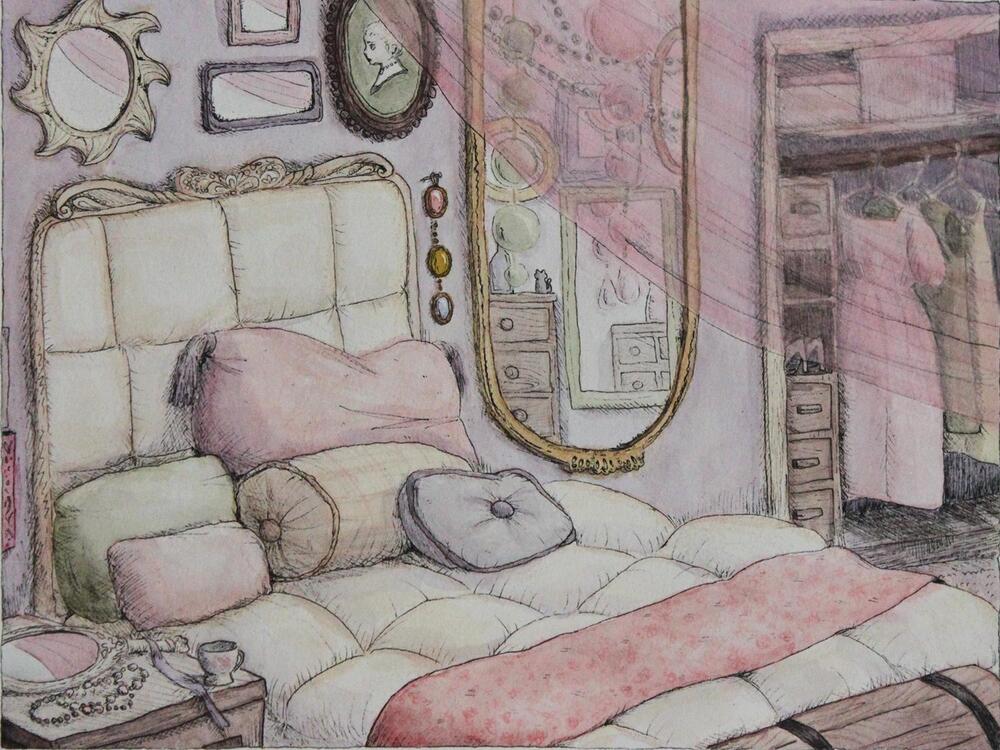 Watercolor and Ink, 7" x 9.5"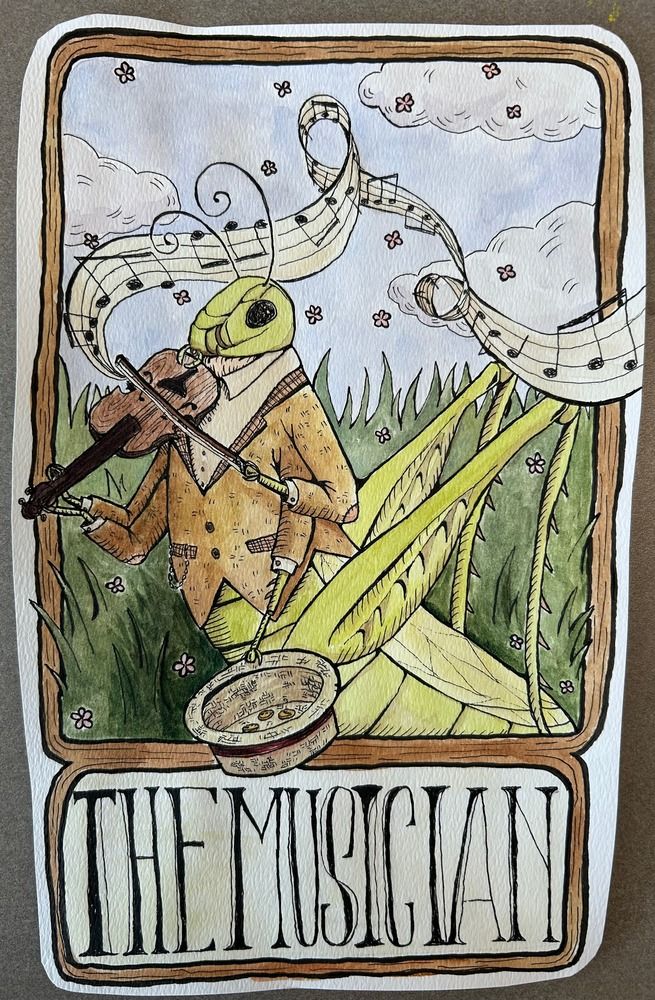 Watercolor and Ink, 10.5" x 7"
During Senior Awards Night in late May, the Board of Directors awarded the 2023 Helen Bumpus Gallery Scholarship to Duxbury High School graduating senior Charlotte Tobin.
In addition to taking a full roster of art courses at Duxbury High School -- including two separate Advanced Placement Studio Art classes – Charlotte attended a pre-college art program last July at Maine College of Art and Design where she earned college credit for daily classes in illustration, painting, and figure drawing.
"I like to work in a variety of mediums," she wrote in her scholarship application. "However, my favorites to use are watercolor, ink, and embroidery." Even so, during her senior year at Duxbury High, Charlotte enrolled in ceramics and Adobe Photoshop classes in addition to AP Studio Art.
Next fall, she plans to major in illustration at Savannah College of Art and Design.
"For me, art has always felt like a medium to tell stories with, and I want the artwork I'll create to reflect that. The subject matter of my art almost always is a story I want to tell, whether it is just a snapshot of a scene or a full plot." she wrote. "So after I graduate, I want to use my degree to continuing working in the illustration field, ideally as a children's book or graphic novel illustrator."
Scholarship Winners
Note: No scholarships awarded 2017 thru 2020.