Helen Bumpus Gallery 2022 Scholarship Award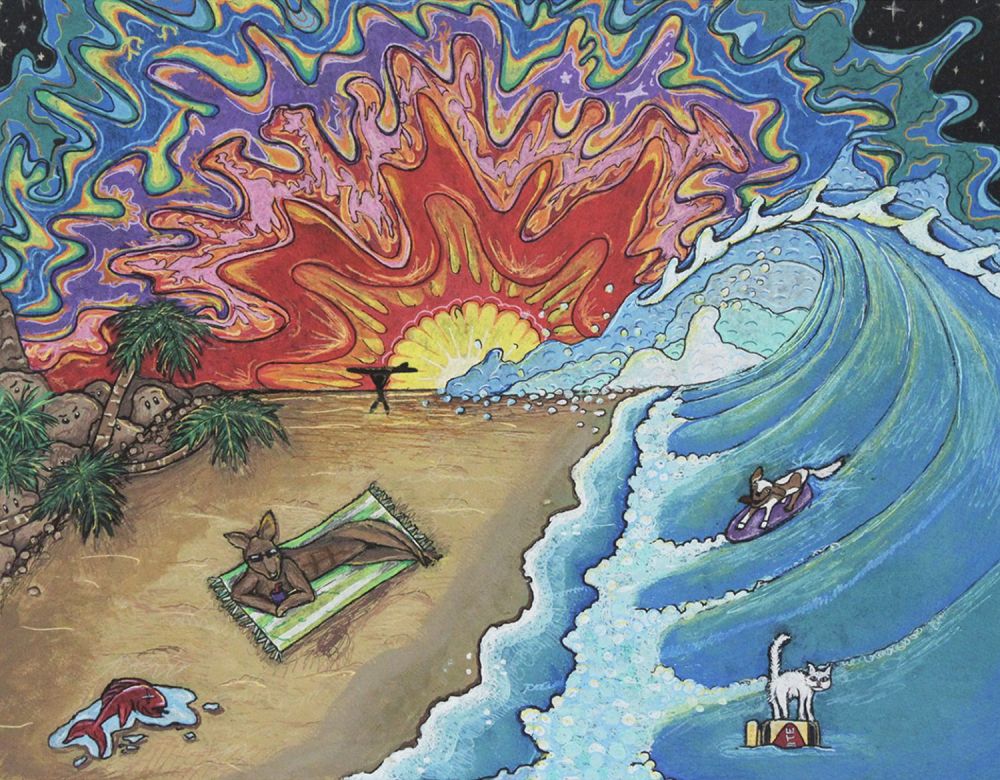 At Senior Awards Night in early June, the Board of Directors awarded the 2022 Helen Bumpus Gallery Scholarship to Duxbury High School graduating senior Charlotte White.
Throughout middle and high school, Charlotte pursued increasingly advanced classes in art. As a junior she took the challenging Advanced Placement Drawing and Painting class intended mostly for seniors. In addition to earning an "A" in the class, she also received a score of 4 on the AP Exam [the highest possible score is 5]. Since she already had successfully completed all the available courses in drawing and painting at DHS by her senior year, Charlotte chose to continue her art education through an Independent Study focusing on murals and street art, as well as an introductory course in Film Photography.
"Through my AP concentration and my other interests in life outside of art, my artistic style has been known to be quite playful, colorful, and similar to surf art," she wrote in her scholarship application. "Art is one of my greatest passions and one of my proudest skills.
"My biggest goal for the next four years is for my creativity not only to be seen on paper or canvas, but also in problem-solving and unique real-life designs," she wrote. "That is why I want to pursue a career such as architecture. Landscape architecture not only respects and improves our environment, but it is also an art form that can be appreciated by everyone."
Scholarship Winners
Note: No scholarships awarded 2017 thru 2020.